8:00PM
(Doors:

7:00PM

)
$30.00 - $44.00
Ages 21 and Up
This show is at Belly Up
143 S. Cedros Ave, Solana Beach, CA
Ticket Price: $25 advanced / $30 day of show / $44 reserved loft seating (available over the phone 858-481-8140 or in person at our box office) (seating chart / virtual venue tour)
Not on the e-mail list for venue presales? Sign up to be a Belly Up VIP and you will never miss a chance to grab tickets before they go on sale to the general public again!
There are no refunds or exchanges on tickets once purchased.
All times and supporting acts are subject to change.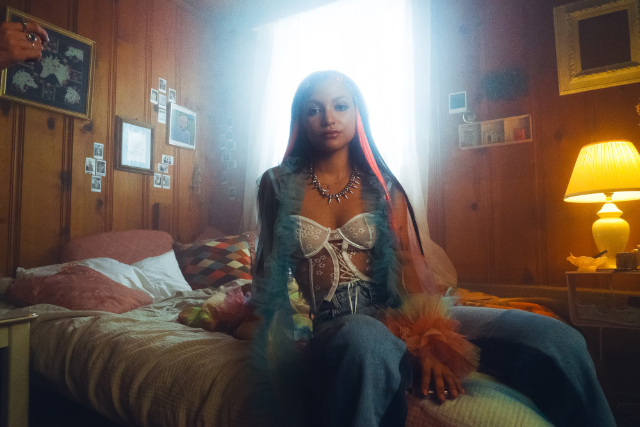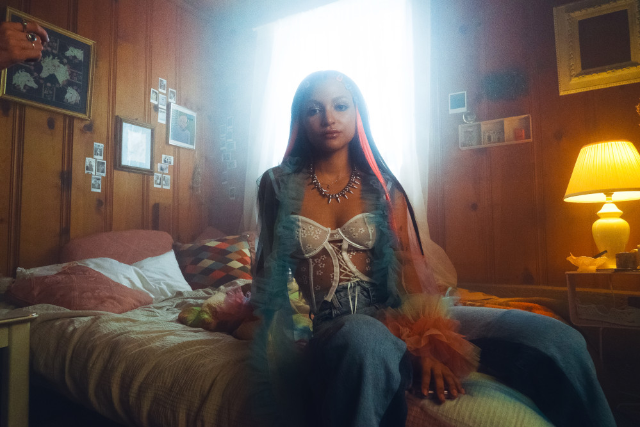 Ambar Lucid
Born to a Dominican mother and Mexican father in New Jersey, 21-year-old Ambar Lucid grew up just a stone's throw away from the hustle and bustle of New York City in the quiet suburbia of Little Ferry, where she spent her youth day-dreaming of a brighter future.
After watching her dad get deported to Mexico when she was a little kid, a traumatic experience that cast a shadow over her childhood, Ambar was shuffled back and forth between the Dominican Republic to stay with her grandmother. After finally landing back in NJ permanently at the age of 8, she was often called upon to watch over her younger siblings at home while her mom worked. Seeking an escape from the daily hardships of life, she found refuge in pop artists such as Lady Gaga, Kesha, Bruno Mars, and her "idol" Selena Gomez. "All I really had to entertain myself was pop culture," she says of years spent watching pop music videos, artist interviews, and concert footage on YouTube.
Perhaps unsurprisingly, Ambar knew at a young age that she wanted to make music professionally someday, something that gave her a sense of comfort and hope when she needed it most. However, her complicated upbringing and where she came from, as she tells it, made it seem like a "very unrealistic thing to want to be an artist." Undeterred, she convinced herself that music was her destiny: At school she joined clubs such as chorus and band, and started learning how to play the ukulele and piano. At age 11, she started teaching herself how to play the guitar with the help of YouTube tutorials and instructional DVDs because, as she recalls, "I was a huge One Direction fan and wanted something to bond over with Niall Horan."
Around the same time, she began uploading song covers to YouTube, but it wasn't until she went through her first real breakup at the age of 15 that she realized she had her own unique stories to share. "It was my first real breakup. I was really sad and needed some kind of outlet to release what I was feeling," she explains. "The idea to write a song popped into my head and I was like, 'I've been playing guitar for so long, why have I never written my own song?" Curling up in her bathtub ("probably for that reverb"), Ambar strummed the pain away on her guitar and recorded the song in a voice memo. In that moment, she officially became a singer-songwriter in her own right.
Not long after, she began uploading her original songs to SoundCloud—folk-tinged, bilingual indie pop and R&B tracks tackling the hopelessness and sadness that teens often face in today's complex world. Songs such as "A letter to my younger self" and "Mar de Llanto'' allowed Ambar to navigate her struggle with depression and the feeling that even her loved ones thought she was "crazy" for following her dreams. Over time, a passionate fanbase began to grow organically, with her songs offering both Ambar and her listeners a sense of catharsis, solidarity, and belonging.
In her later teens, Ambar's sonic palette began to expand past the shiny world of pop she'd been so obsessed with as a kid. Soon, she discovered psychedelic rock, a genre that "changed the game" for her. But it was Pink Floyd's iconic 1973 album, The Dark Side of the Moon, that helped her realize the special power that music had: "I realized music can not only make you feel good, but it can literally make you feel like you're in outer space. It changed the kind of experience I wanted to create for people. I realized I wanted to make music that would impact people in that way, like they're not on planet Earth or that they're more than what they are in that moment."
Coupled with what Ambar refers to as a "conscious spiritual journey," this psychedelic discovery sparked a new evolution in Ambar's sound and aesthetic, creating a whole new world for the dynamic artist: a rainbow-hued cosmic realm of flowers, mushrooms, faeries, and butterflies, all enveloped in a soundscape of soulful vocals, trippy psych-rock, and lush electronics as heard on her transcendent Garden of Lucid album, released in 2020. Her lead single "Fantasmas" from this album received praise by the highly acclaimed Netflix show Élite, where Ambar made her debut appearance as an actor with a mystical performance of the song as the center of the episode.
Ambar has since embraced a new alter ego, Estrella, that was birthed while working on her forthcoming sophomore album. Lucid describes Estrella as "the bold and confident woman I am becoming, fully embracing and owning my fluidity, identity, and self-confidence." In this new era, her released singles include "girl ur so pretty", a pop song that embraces Lucid's sexuality and "La Torre", heavily influenced by the tower tarot card signifying dramatic and necessary change, as well as "444" and "Ms. Moon", both part of the album that take listeners on a journey into her alter ego's prismatic world.
She has amassed over 100 million streams across platforms, and her music and artistic expression have captivated artists like Omar Apollo, Mon Laferte, and Cuco, all who have given Ambar a supporting role in their respective tours. Since, Ambar has accumulated her own following, enabling her to bring her Estrella alter ego to life and create an immersive performance of her kaleidoscopic world, selling out her own headline shows across North America. Ambar will embark on the "Estrella Tour: Part 2" in the fall of 2023.
With more new music on the way, including a set of releases self-written and self-produced to commemorate her evolution as an independent artist once again, Ambar is on a mission to touch as many souls as she can through her inimitable sonic storytelling. Above all, she just wants to manifest a little radical self-love and empowerment with her music: "I'm healing our generational trauma."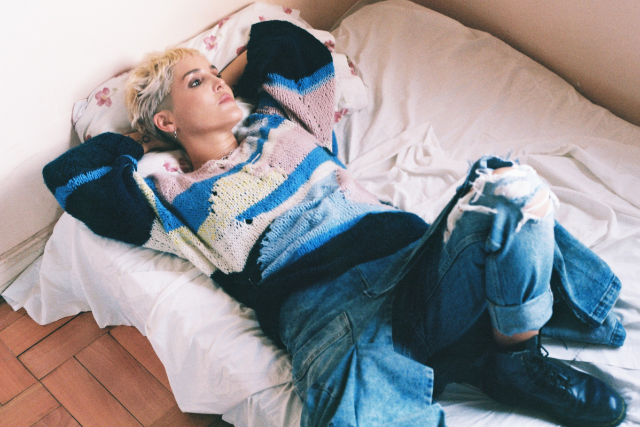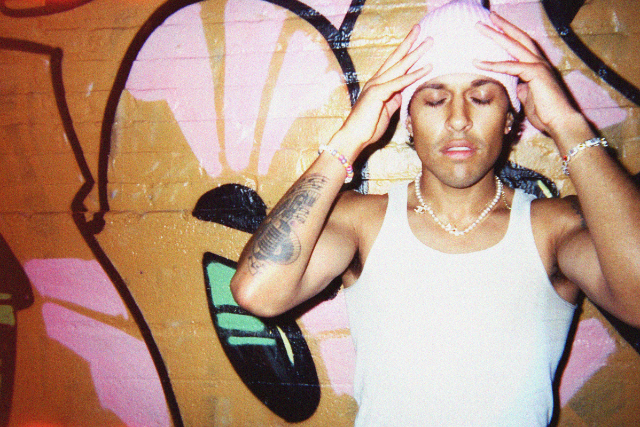 Ticket Price: $25 advanced / $30 day of show / $44 reserved loft seating (available over the phone 858-481-8140 or in person at our box office) (seating chart / virtual venue tour)
Not on the e-mail list for venue presales? Sign up to be a Belly Up VIP and you will never miss a chance to grab tickets before they go on sale to the general public again!
There are no refunds or exchanges on tickets once purchased.
All times and supporting acts are subject to change.