Seated Show
7:00PM
(Doors:

6:30PM

)
$24.00 - $42.00
Ages 21 and Up
This show is at Belly Up
143 S. Cedros Ave, Solana Beach, CA
Ticket Price: $24 advanced seat / $27 day of show seat / $42 reserved loft seating (available over the phone 858-481-8140 or in person at our box office) (seating chart / virtual venue tour)
A SEATED SHOW
Not on the e-mail list for venue presales? Sign up to be a Belly Up VIP and you will never miss a chance to grab tickets before they go on sale to the general public again!
There are no refunds or exchanges on tickets once purchased.
All times and supporting acts are subject to change.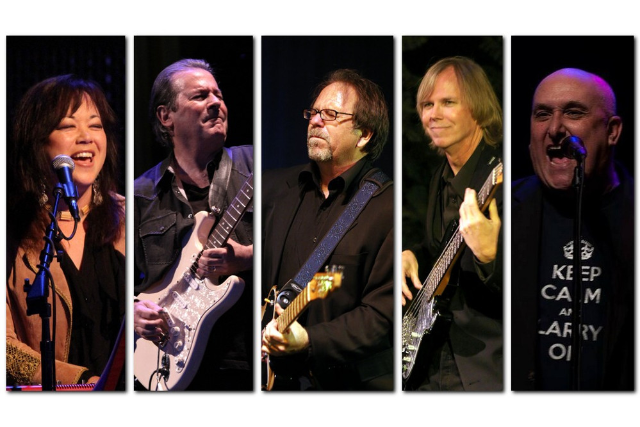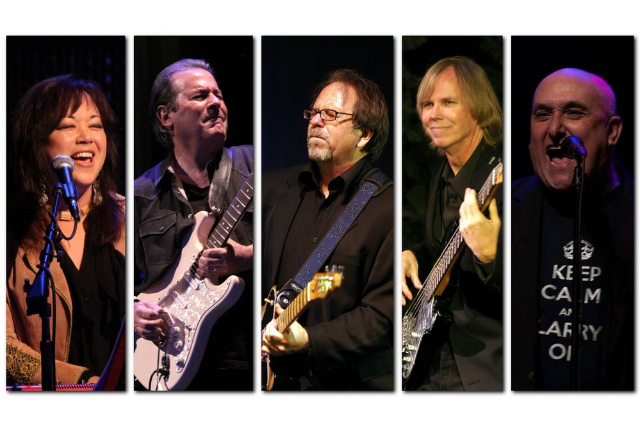 Back To the Garden
Featuring songs by: Crosby Stills Nash & Young, Jackson Browne, The Eagles, James Taylor, Carole King, The Doors, Mamas & Papas, The Byrds, America, Gram Parsons, Neil Young, Linda Ronstadt, Joni Mitchell, The Monkees, The Turtles, Three Dog Night, and more.

Talk to any member of Back To The Garden, and you will be speaking to someone who has made major contributions to the music scene. As session and live players, they have individually and, as a group, backed artists as diverse as Johnny Cash, Chuck Berry, Kenny Loggins, America, Kim Carnes, Juice Newton, Chaka Khan, Art Neville, BJ Thomas, Billy Ray Cyrus, The Everly Brothers, Albert Lee, and currently tour with Richie Furay (Buffalo Springfield, Poco).
"Cactus" Jim Soldi
The list of artists that Jim Soldi has played with is a Who's Who of country music. It includes Johnny Cash, Ricky Skaggs, Johnny Paycheck, Waylon Jennings, Skip Ewing, Brooke Shields, Kenny Loggins, Billy Ray Cyrus, and many more.
A native of San Diego, Jim began his musical career at the age of five with piano lessons, and taught himself guitar soon after.
A veteran performer, songwriter, and sought after studio musician, Jim is a recipient of the CCMA Musician of the Year Award. His touring schedule has taken him to over 40 countries throughout the world and he has performed at the Grand Ol' Opry, the Forum, and Royal Albert Hall.
His T.V. appearances include: Austin City Limits, The Tonight Show with Johnny Carson, Nashville Now, the Wogan Show on BBC TV, the Pat Sajak Show, and the Joan Rivers Show.
Johnny Cash said it best: "Jim Soldi is the best guitar player in the business."
Marc "Twang" Intravaia
Long regarded as a guitar playing "top gun", Marc has established himself as the go-to guitar guy for sessions and performances from California to the U.K. A 20+ year collaboration with singer and songwriting partner Eve Selis has yielded numerous award-winning songs, and sent Marc to shows across the U.S. as well as Europe.
He has performed with a wide variety of artists like Kenny Loggins, Kim Carnes, America, Suzy Bogguss, BJ. Thomas, Stephen Bishop, Billy Ray Cyrus, and many others. His guitar playing can be heard on numerous commercials and CD's. Marc has also performed at the prestigious Abbey Road Studios in Studio 2 at the invitation of Bob Harris for the Cancer UK fundraiser.
His playing consistently receives critical acclaim, including a compliment from Stephen Stills after opening for CSN.
A note of interest: Marc was instrumental in discovering and identifying a guitar belonging to John Lennon, lost for over 50 years. It was purchased by his friend in 1969 in San Diego for $175 and sold at auction in 2015 for $2,400,000. Lennon wrote and recorded songs for the first two Beatles LP's using this guitar (She Loves You, I Saw Her Standing There, This Boy, I Want To Hold Your Hand, From Me To You).
Sharon Whyte
Sharon has been playing and singing professionally since 1986, backing artists such as Kenny Loggins, Eric Johnson, America, Kim Carnes, Juice Newton, BJ Thomas, Chris Hillman, Billy Ray Cyrus, Suzy Boggus, Dan Seals, Jamie O'Neil, Albert Lee, Ty Herndon, Collin Raye, Jordan Pruitt and others, as well as touring with original groups and playing corporate events throughout the US, UK and Canada.
With a background starting in classical piano, her teaching and playing styles encompass all music genres, from Celtic and Zydeco to Rock.
Long established as a go-to player for sessions and live performances, her studio credits include numerous CDs, movies, commercials, and compositions for music libraries. She was most recently featured on the "Gypsy Swing Allstars" CD, featuring John Jorgenson (Hellecasters, Elton John). She also charted, transcribed and performed in "Primal Twang – The History of the Guitar," featuring multiple world-class guitar greats. It is currently available on DVD and won the Rome International Film Festival for best documentary.
Sharon also plays the accordion and challenges anyone to tell her an accordion joke she hasn't already heard. The first one she heard? "Use the accordion, go to jail."
Larry Grano
"Unlike most drummers that just lay down a groove...Larry has a great understanding of playing to the artist's feel, lyrics and vocal melody. I don't think there are any styles he can't play. I would compare him with the great studio drummer Jim Keltner--this community is very lucky to have him."
San Diego has many top-notch musicians in its geographic boundaries, but few could match the schedule of drummer Larry Grano. A multiple threat, Grano is a mainstay of the San Diego music scene, a larger-than-life musician known for his percussive skills, soulful voice, and razor-sharp wit. Grano is responsible for laying down the rhythm at countless great nights of music in San Diego over the decades.
Though he is San Diego based, he travels the world touring and recording with artists and supports a vast array of musical styles and genres. Known for his precision and versatility, the artists that work with Larry know that his percussive contribution to their music takes it to a consistent pinnacle of artistic innovation.
Rick Nash "El Magnifico"
An unsung hero in the San Diego music scene, Rick Nash has been playing bass and backing a diverse roster of artists for over 40 years.
Hailing from Coronado, this graduate of BIT is a master of a wide range of music styles including jazz, rock, R&B, funk, blues, and country. He is equally at home in the studio or on stage.
Rick has toured extensively throughout the U.S., U.K. and Canada, backing artists as diverse as Chaka Khan, Art Neville, Albert Lee, Chris Isaak, Jimmy Vaughan, Sir Harry Bowens, Eddie Harris, Walter Trout, Jimmy Forrest (Night Train), as well as local artists, Eve Selis, The Soul Persuaders, and many others. He has also shared the stage with Crosby Stills and Nash, Edgar Winter, The Doobie Brothers, Bad Company, UB40, Southside Johnny & the Ashbury Jukes, Lee Ritenour and Michael Brecker.
Any musician who has the pleasure of playing with Rick will tell you, "This gig is gonna be a good one."
Ticket Price: $24 advanced seat / $27 day of show seat / $42 reserved loft seating (available over the phone 858-481-8140 or in person at our box office) (seating chart / virtual venue tour)
A SEATED SHOW
Not on the e-mail list for venue presales? Sign up to be a Belly Up VIP and you will never miss a chance to grab tickets before they go on sale to the general public again!
There are no refunds or exchanges on tickets once purchased.
All times and supporting acts are subject to change.