8:00PM
(Doors:

7:00PM

)
$25.00 - $44.00
Ages 21 and Up
This show is at Belly Up
143 S. Cedros Ave, Solana Beach, CA
Genre: pop
Ticket Price: $25 advanced seat / $25 day of show seat / $44 reserved loft seating (available over the phone 858-481-8140 or in person at our box office) (seating chart / virtual venue tour)
A SEATED SHOW

Not on the e-mail list for Venue Presales? Sign Up to be a Belly Up VIP and you will never miss a chance to grab tickets before they go on sale to the general public again!
There are No Refunds or Exchanges on tickets once purchased.
All Times and Supporting Acts are subject to change.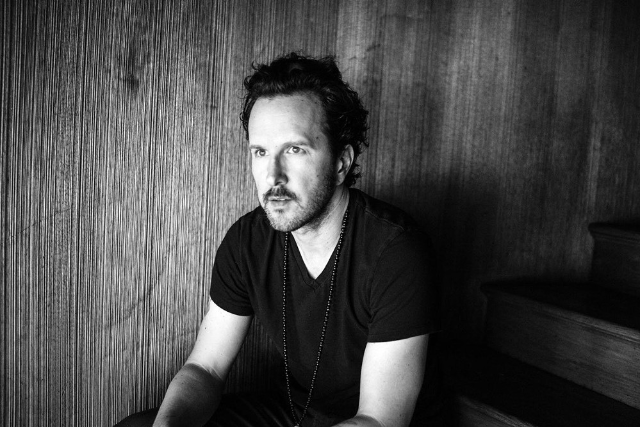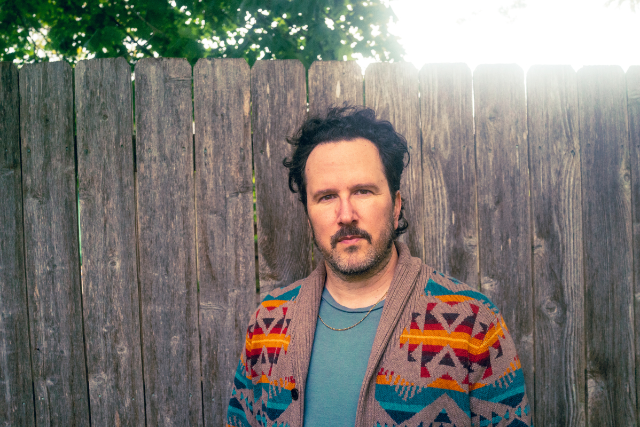 Mason Jennings
When Mason Jennings started writing songs for his new record, Songs From When We Met, he was in a setting he had never written in before. "I was living out at a farm for a month and walking through some old woods on the property every day. There was a river. And each day an owl would come find me, and then perch above me, day or night. I saw lots of snakes. Songs just came to me there. They were coming in so fast they just about took my head off. It was unlike anything I've experienced before," recalls Jennings. In Native American animal medicine snakes symbolize rebirth, owls symbolize seeing what others cannot and turning darkness into light. Both are themes throughout the album and the music has a clear hopeful feeling.
Songs From When We Met pulls you in from the start, with Jennings telling the listener, "Get into my car now...let's leave the city". "Cursive Prayers is the first song I wrote for the album. I hadn't written anything in a long time and any time I tried writing things I wrote were very dark. This song is so hopeful and full of love it surprised me. I think it was the beginning of things getting better in my life, like a message from another dimension."
"The last record was made in a real dark time for me. I was battling a lot of dark energy. Since then I've healed a lot and a lot of changes have taken place. I got divorced. I've been healing from agoraphobia. It's been a rough patch but thankfully this record is about healing and hope. I fell in love and got married so it is mostly about love." A great ambassador for the album is the slow grooving "I Know You". "The lyrics at the end of this song sum up the love tone of this album: "Most people don't make sense to me, I don't know much in this world you see, but I know you."
The story of Songs From When We Met comes to an end with the track "Magic Is Real". "The rain on this track is real. We opened the doors of the studio and put mics up and that's the sound of rain on the trees in Wisconsin. Rain is healing."
At the time in his career where a lot of musicians burn out, Mason has new energy and drive. "I'm just happy to have found true love and to be healing from that dark time. I was struggling to find hope and it found me. Music just burst out of me this year. It's always been a life line but this is the most open I've felt."
Key Players:
The album features Mason on guitar, piano, bass and drums. He is accompanied by one of his favorite bands The Pines. "They are magic. They got inside these songs and really brought them to life. I produced an EP for them last year and it reminded me how good we worked together. It is always a pleasure working with them. They are Great humans".
The album was recorded with Grammy winning engineer Brian Joseph (Paul Simon, Bon Iver). "His studio has tons of windows. It is an old renovated barn in Eau Claire Wisconsin. He's got tons of amazing wasp nests, bones, books, hanging lights. The walls are covered in ropes. It's so beautiful. He's got bees out back. The studio sits on beautiful land and lots of natural light. Very helpful". Then the recordings went off to Los Angeles to be mixed by another Grammy winner, producer Shawn Everett (Alabama Shakes, The War On Drugs.) "He's an amazing person and sound engineer who has mixed three of my albums. He's another magic being. He brings out the essence of a recording and makes it hit so hard. He's a rare guy. I'm happy for him that he's winning Grammys now. He deserves it".
The Mason Jennings history:
Mason Jennings was born on the Island of Hawaii, but at an early age his family moved to the opposite of tropical, Pittsburgh, Pennsylvania. At 13, he started playing guitar and writing songs. Mason later dropped out of high school and decided to move to Minneapolis to pursue his musical career. Jennings made this decision after a friend of his father's sent him cassette tapes of the Replacements, Jayhawks, and Prince. After non-stop listening he felt like it would be a great home for his music.
Jennings produced his self-titled debut album in 1997 on a Tascam analog four-track in the living room of a rented home, playing all instruments himself. In October 1998, he began a weekly gig at Minneapolis' 400 Bar. The two-week gig ended up lasting four months.
Birds Flying Away, Mason's second record, revealed his penchant for singing first-person narratives of imaginary rustic characters. In 2002, Jennings released a studio album, Century Spring, and a "fans only" collection of acoustic songs, Simple Life. Mason released all three albums (and re-released his earlier albums) on his own record label, Architect Records.
In 2004, Mason released Use Your Voice, which included the songs "Keepin' It Real," ostensibly written at the request of Shrek 2 producers (but not used in the film), and "The Ballad of Paul and Sheila," an acoustic dirge for late Minnesota senator Paul Wellstone. Later that year came a DVD entitled Use Your Van, which chronicled the recording of Use Your Voice and the promotional tour that followed. Andy Grund filmed the DVD.
In June of 2005, Jennings signed with Glacial Pace, a subsidiary of Sony's Epic Records headed by Modest Mouse frontman Isaac Brock. Minnesota's Star Tribune credited Brock with convincing Mason to sign after he opened for several Modest Mouse shows in 2004. Jennings had long avoided the major labels, citing desires to maintain creative control and dodge big-label politics.
Mason recorded his sixth album, Boneclouds, at Pachyderm Studio in Cannon Falls, MN with producer Noah Georgeson. Jennings recorded two Bob Dylan songs "The Times They Are A-Changin'" and "The Lonesome Death of Hattie Carroll" which Christian Bale lip-synched in the film "I'm Not There".
In early 2008, Mason signed with Jack Johnson's record label, Brushfire Records. Jennings released In the Ever in May 2008. The title was inspired by his son referring to where he was before he was born as, "In the ever". Blood of Man soon followed and received a coveted 4-Star review in Rolling Stone, who also cited, "What makes Mason Jennings one of the best singer songwriters you've never heard of is his ragged intimate voice and his simple ruminations on God, war, hope and gratitude."
In 2010, Live at First Ave., his first live album, was released. Later that same year, Jennings released The Flood, an album made up of songs he had recorded in the 1990s on a cassette tape he had lost. A friend sent a copy of the tape to Mason and after rediscovering the songs, he decided to re-record them in a stripped down fashion to stay true to their intent.
In 2011, he released Minnesota, his first new album of original songs since 2009's Blood of Man. The single from the record "Raindrops on the Kitchen Floor" Jennings explains is "one of those songs that kind of wrote itself, I felt the only thing it needed was a secret weapon in the chorus. So I asked my friend, Jason Schwartzman from Coconut Records to help me out."
On November 12, 2013, he released Always Been. The first single from the album was "Lonely Street", was followed by "Wilderness". He released Wild Dark Metal in 2016. He got divorced and after taking some time off to focus on painting, to recover from depression and to heal from agoraphobia, he began touring again. He remarried in 2018 and released an album of love songs inspired by his new relationship, Songs From When We Met, available now.
Genre: pop
Ticket Price: $25 advanced seat / $25 day of show seat / $44 reserved loft seating (available over the phone 858-481-8140 or in person at our box office) (seating chart / virtual venue tour)
A SEATED SHOW

Not on the e-mail list for Venue Presales? Sign Up to be a Belly Up VIP and you will never miss a chance to grab tickets before they go on sale to the general public again!
There are No Refunds or Exchanges on tickets once purchased.
All Times and Supporting Acts are subject to change.