Cameron Graves
Fresh Veggies Micro Brass
9:00PM
(Doors:

8:00PM

)
$25.00 - $41.00
Ages 21 and Up
This show is at Belly Up
143 S. Cedros Ave, Solana Beach, CA
Genre: electronic / jazz
Ticket Price: $23 advanced / $25 day of show / $41 reserved loft seating (available over the phone or in person at our box office) (seating chart / virtual venue tour)
Not on the e-mail list for Venue Presales? Sign Up to be a Belly Up VIP and you will never miss a chance to grab tickets before they go on sale to the general public again!

There are No Refunds or Exchanges on tickets once purchased.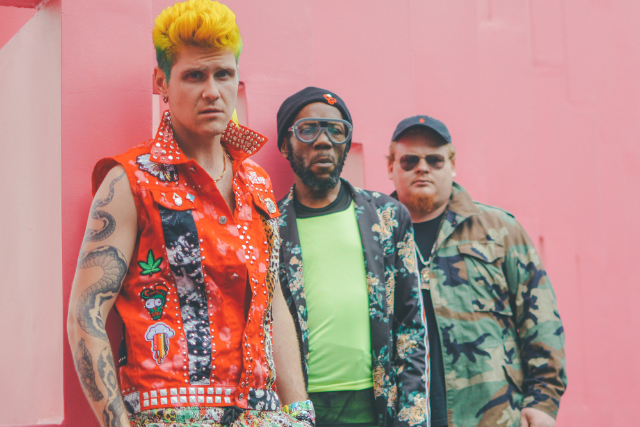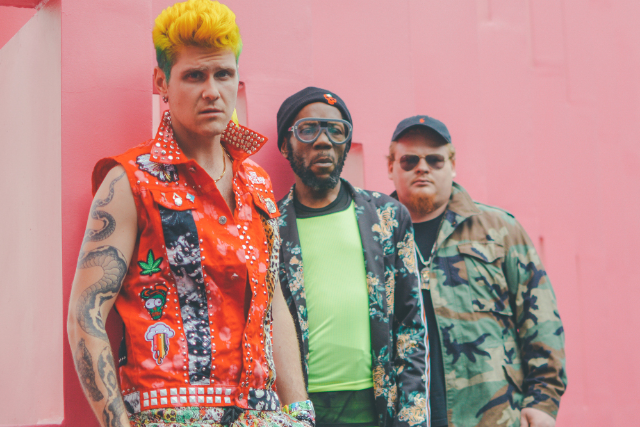 Too Many Zooz
The curious thing about being a fan of brasshouse? You're pretty much talking about
being into one solitary but extremely unforgettable band: the amusingly monikered Too
Many Zooz.
The musical style was "branded" by drummer King of Sludge, who recognized that there
was no worthy existing classification for the New York trio, whose other two members
are the equally unclassifiable Leo P (saxophone) and Matt Doe (trumpet).
"Brasshouse is a high energy musical conversation," Matt insists. "Though I honestly
don't think there is a good way to describe it in words. It's about many different feelings
and sounds and emotions."
Or as KOS so decisively puts it, "I don't really care about what's happening in music -- I
just make art that I enjoy making."
It's exactly this indifference to convention and trend that has garnered Too Many Zooz a
fanbase that KOS describes as "wide-ranging and fanatical." One of those fans? In
2016, Beyonce asked them to perform with her at the Billboard Music Awards...and it's
quite possible they got just as much attention as did she.
After two years, a gazillion live performances and four EPs, their debut album Subway
Gawdz (an unsubtle reference to their birth in the underground stations of NYC), was
released to enthusiastic acclaim in 2016. Its sound was truly like nothing else, with
inescapable grooves that take in dub, soul, funk and ska, utterly exhilarating horn blasts
that shoot right up your spine, and, of course, equal doses of fun and attitude.
And right now, TMZ are riding higher than ever, surely poised for the leap into genuinely
widespread international recognition that was likley inevitable since they first set foot in
an NYC subway station. Indeed, following a deal with Ministry of Sound, their single
"Warriors" racked up major play on Radio One (if you think you haven't heard it, when
you hear it, you'll quickly realize you already have), followed by high-profile remixes from
the likes of Armand Van Helden and KDA.
Then, UK sensation Jess Glynne penned lyrics and added vocals to morph the song into
"So Real (Warriors)," which has been generating massive buzz while climbing the
European charts. In the meanwhile, a live video for "Car Alarm" has furtively racked up
more than 500K views in one week.
But surely signaling their mainstream "arrival"? A Canadian KFC commercial featured
the band and their songs -- so don't be surprised if listening to their music suddenly
makes you hungry.
Though they've also been up to more serious matters. Leo, in fact, was asked to play at
the BBC Proms Charles Mingus tribute at a sold-out Royal Albert Hall in August 2017 --
certainly no small honor.
Yet for all this, the forward plan for Too Many Zooz, is, as ever, constant touring. The
reason is simple: it's their outrageous, electrifying live performances that consistently

continue to add the numbers to their growing worldwide legion of fans. Autumn 2018 will
take them coast to coast, from Seattle to Houston to Philadelphia, and across Europe,
with stops in Krakow, Strasbourg and Marseille, amongst others.
"I don't think there's any recording that can do a live performance justice," reckons Matt.
"You'll see people of all different colors, creeds, genders, ages, sexuality at our shows. I
really can't find a constant between them...besides liking our music -- haha."
But for everything that's happened in the last couple of years, the trio aren't actually all
that surprised by their success.
"I always knew we had something special," Leo enthuses. "Thousands of people
everyday loved our music...and I knew it would just continue to spread."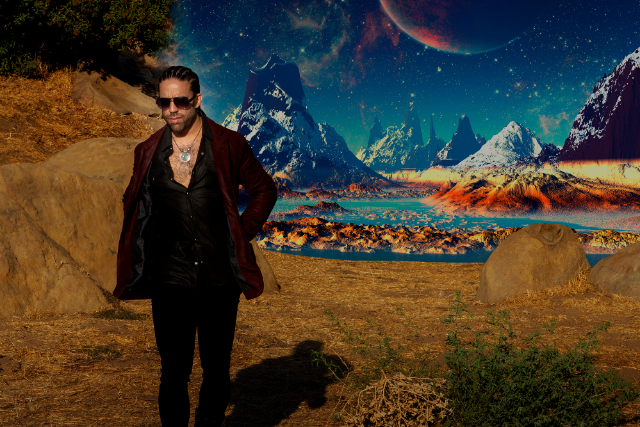 Cameron Graves
A member of the game-changing, genre-blurring Los Angeles collective, the West Coast Get Down, pianist CAMERON GRAVES is taking the modern jazz scene by storm. Graves' style was described by his fellow West Coast Get Down member, Kamasi Washington, as an "almost unbelievable combination of modal jazz, romantic era European classical music, and mathematical death metal." Graves' debut record on Mack Avenue Records, Planetary Prince, which also serves as Graves' pseudonym, comes from The Urantia Book,a spiritual tome that emerged from Chicago in the first half of the 20th century and that purports to reveal the truth of humanity through a combination of spiritual and cosmological ideas, including radical retellings of familiar stories from the Bible. This release marked a seismic shift in the jazz landscape and the game-changing arrival of the genre-blurring Los Angeles collective West Coast Get Down blending elements of Jazz, Classical, Rock and Hip-Hop. The core of the band on Planetary Prince is made up of fellow West Coast Get Down members, whose musical and personal relationships with Graves stretch back to their high school days: tenor saxophonist Kamasi Washington, trombonist Ryan Porter, bassist Stephen "Thundercat" Bruner, and drummer Ronald Bruner Jr. To their ranks are added trumpeter Philip Dizack and bassist Hadrien Feraud, both key members of the groundbreaking modern L.A. Jazz scene.

Cameron's sophomore album on Mack Avenue, Seven, released in February of 2020, takes his musical vision to a new height, blending Jazz, Fusion, Rock and Metal. The result is a new and innovative sound that will change the public's view of Jazz. Featuring guest performances by Stanley Clarke, Robben Ford and John "JR" Robinson on the Beatles cover, Getting Better, this Album firmly established Graves as a Jazz giant.The release was very warmly received by media around the world.

Graves was also a key member of actress/musician Jada Pinkett Smith's nu-metal band WickedWisdom, providing him an entrée into the world of film and television scoring through thePinkett Smith-directed film The Human Contract and TV series Hawthorne. Through his soundtrack work, Graves connected with legendary bassist and fellow label mate, StanleyClarke, and is now a member of his latest band, touring internationally. Cameron wrote several songs and performed on Stanley's latest release,The Message, and has performed internationally with the Stanley Clarke Band. Cameron has also performed and recorded on albums for Kamasi Washington, Thundercat, Dr. Dre and Miles Mosley.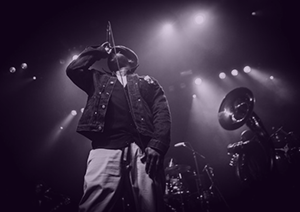 Fresh Veggies Micro Brass
Genre: electronic / jazz
Ticket Price: $23 advanced / $25 day of show / $41 reserved loft seating (available over the phone or in person at our box office) (seating chart / virtual venue tour)
Not on the e-mail list for Venue Presales? Sign Up to be a Belly Up VIP and you will never miss a chance to grab tickets before they go on sale to the general public again!

There are No Refunds or Exchanges on tickets once purchased.