Visit WildNote.com
As part of the world renowned Belly Up, The Wild Note Café is a neighborhood bistro style restaurant with exceptional atmosphere, exciting food & excellent service.
This is where guests enjoy the offerings of our talented chef, both before and after show, or for a relaxing lunch. We are located in the heart of the Solana Beach Cedros Design District, within walking distance of the Amtrak Station. The style is casual with fifty-six seats (plus bar seating). The patio may be privatized and seats up to 18...
more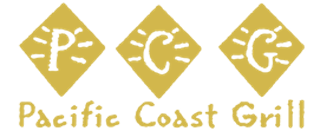 Visit PacificCoastGrill.com
Pacific Coast Grill's new oceanfront venue features the same unique "Pacific Coast" cuisine and an oyster bar as well as select sushi rolls, black mussels, baked oysters and a plethora of seafood choices & more! Since 1995, PCG has used fresh, local, free range ingredients to produce delicious food at friendly prices.
The Kitchen grinds Certified Sterling beef for burgers, makes fresh-cut Kennebec fries with house-made ketchup. PCG menu favorites include its best-selling lobster tacos,...
more