Patty Griffin
Todd Snider
8:00PM
(Doors:

7:00PM

)
$45.00
Ages 21 and Up
This show is at Belly Up
143 S. Cedros Ave, Solana Beach, CA
VENUE PRESALE 7/12/2023 @ 10:00AM PT
PUBLIC ON SALE 7/14/2023 @ 10:00AM PT
--------------------------------
Ticket Price: $45 advanced / $48 day of show / $79 reserved loft seating (available over the phone 858-481-8140 or in person at our box office) (seating chart / virtual venue tour)
Not on the e-mail list for venue presales? Sign up to be a Belly Up VIP and you will never miss a chance to grab tickets before they go on sale to the general public again!
There are no refunds or exchanges on tickets once purchased.
All times and supporting acts are subject to change.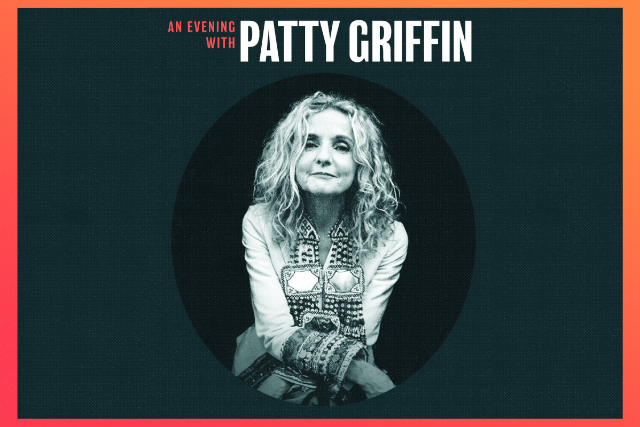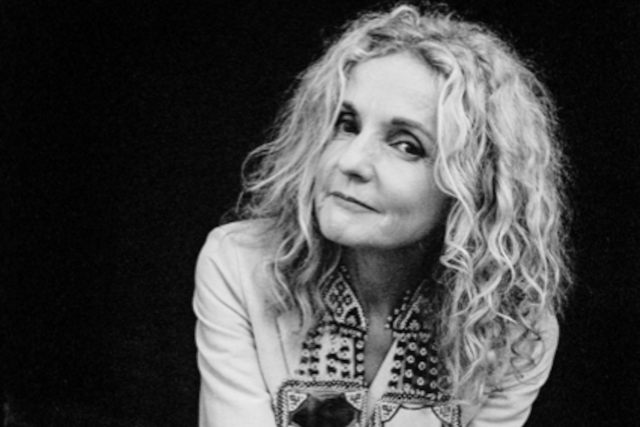 Patty Griffin
Patty Griffin is among the most consequential singer-songwriters of her generation, a quintessentially American artist whose wide-ranging canon incisively explores the intimate moments and universal emotions that bind us together. Over the course of two decades, the GRAMMY® Award winner – and 7x nominee – has crafted a remarkable body of work in progress that prompted the New York Times to hail her for "writing cameo-carved songs that create complete emotional portraits of specific people…her songs have independent lives that continue in your head when the music ends."
2019 saw the acclaimed release of the renowned artist's 10th studio recording and first-ever eponymous LP, PATTY GRIFFIN, on her own PGM Recordings label via Thirty Tigers. An extraordinary new chapter and one of the most deeply personal recordings of Griffin's remarkable two-decade career, the album collects songs written during and in the aftermath of a time in which she battled - and ultimately defeated - cancer just as a similar and equally insidious disease metastasized into the American body politic. As always, Griffin's power lies in how, as writer Holly Gleason observed in Martha's Vineyard Gazette, "her songs seem to freeze life and truth in amber."
PATTY GRIFFIN made a top 5 debut on Billboard's "Independent Albums" chart amidst unprecedented worldwide acclaim – and later, a prestigious GRAMMY® Award nomination for "Best Folk Album," Griffin's second consecutive nod in that category following 2015's SERVANT OF LOVE. "A master class in vivid, empathetic roots music that's both about taking responsibility for the choices we've made and surrendering to those made for us," raved Entertainment Weekly. "There are great records being made right now that are both reflecting on the strife around us but at the same time, offering some peace. PATTY GRIFFIN is one of those records." "A beautiful celebration of indomitability," wrote The Times while Associated Press declared PATTY GRIFFIN "varies seamlessly between American folk, Celtic-rooted tunes, chansons and beyond with the excellence and elegance Griffin's songwriting has deservedly become known for… Griffin has never sounded any less than fully engaged on any of her albums and now that her name is on the building, so to speak, her commitment is as profound as ever." "Moving easily between idioms — tragic Scots-Irish balladry; gospel-blues repetition; earthy, narrative detail; dreamily poetic imagery — (Griffin) teases out the album's subtle, animating tension," wrote NPR Music. "There's such a light, sympathetic touch to her accompaniment that the arrangements feel like they sprout from the moods she sets." "One of the best albums of the year," summed up New York Newsday. "(Griffin) examines how we can try to move forward together in a world that currently seems to thrive on people tearing each other apart."
Born in Maine but long based in Austin, TX, Griffin made an immediate impact with her 1996 debut, LIVING WITH GHOSTS, and its 1998 follow-up, FLAMING RED – both now considered seminal works of modern folk and Americana. Since then, Griffin's diverse body of work spans such classic LPs as 2002's GRAMMY® Award-nominated 1000 KISSES – later ranked #15 on Paste's "The 50 Best Albums of the Decade (2000-2009)," – to 2007's CHILDREN RUNNING THROUGH, honored by the Americana Music Association with two Americana Honors & Awards including "Artist of the Year" and "Album of the Year." To date, Griffin has received seven total nominations from the Americana Music Association, affirming her as one of the far-reaching genre's leading proponents.
2011's DOWNTOWN CHURCH – which blends traditional gospel favorites with Griffin's own spiritually questioning material – debuted at #1 on both Billboard's "Folk Albums" and "Christian Albums" charts before winning 2011's "Best Traditional Gospel Album" GRAMMY® Award, Griffin's first solo GRAMMY® triumph among seven total career nominations. Griffin's most recent LP, SERVANT OF LOVE, marked the first release on her own PGM Recordings label via Thirty Tigers. Applauded by The Guardian as "bravely experimental," the collection saw Griffin earn still another GRAMMY® Award nomination, this time in the "Best Folk Album" category.
Widely regarded among the best pure songwriters of this or any other era, Griffin has had her work performed by a truly epic assortment of her fellow artists, among them Linda Ronstadt, Emmylou Harris, Solomon Burke, Kelly Clarkson & Jeff Beck, Martina McBride, and Miranda Lambert, to name but a few. Her songs have also been showcased in a variety of film, TV, and theatre projects, with her original music and lyrics featured in the 2007 musical, 10 Million Miles, produced Off-Broadway by the Atlantic Theatre Company and directed by Tony Award-winner Michael Mayer. Griffin has also been joined in the studio by a veritable who's-who of contemporary Americana, including Harris, Buddy & Julie Miller, Shawn Colvin, Jim Lauderdale, Raul Malo, Ian McLagen, JD Foster, and many others. As if her own remarkable career weren't enough, Griffin has found time to collaborate with a wide range of like-minded artists, among them Joshua Radin, Todd Snider, Dierks Bentley, Robert Plant, Jack Ingram, Gillian Welch, and David Rawlings.
In addition to her creative career, Griffin has also devoted considerable energy and focus towards the wellbeing of the planet as well as showing compassion for the less fortunate among us via personal and public acts of charity including the 2017 Lampedusa Tour supporting the Jesuit Refugee Service.
Having crafted a rich catalog that chronicles love and death, heartache and joy, connection and detachment, Patty Griffin continues to push her art forward, as always imbuing every effort with compassion and craft, uncanny perception, and ever-increasing ingenuity.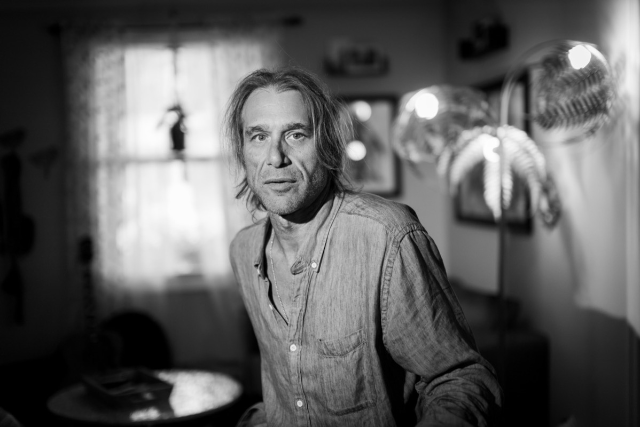 Todd Snider
Troubadour, meaning an itinerant singer of songs, is a word that dates back centuries, and comes from the French verb "trouver," which is to find. These musical wanderers would find and invent stories humorous and intellectual, romantic and earthy, performing them as they went from town to town. Troubadour is also the word that acclaimed musician-raconteur Todd Snider leans on to describe himself and his latest release, Live: Return of the Storyteller.
"I think my first thought with this record was I wanted to remind people really quickly that I'm a troubadour," says Snider. "Playing live is the only chance for me to show, 'This is what I really do.' I've never thought of myself as a recording artist. I'm someone who gets over by traveling around, telling stories, making up new songs and singing them alone on stage."
Before he even made his professional debut with Songs For The Daily Planet in 1994, Snider already knew that he wanted to be part of this time-honored tradition. "I like the romantic notion of drifting around and laughing your way through life," he says. "Like Jim Croce or Mark Twain. I felt like I was half-doing that anyway. When I was 19, I was a real drifter and a sofa circuit person. Then when I first saw Jerry Jeff Walker and John Prine play, I became obsessed. I followed them both around like The Grateful Dead. I saw that the difference between a free spirit and a freeloader was three chords."
"And as soon as I figured that out, I knew that it would help me as a person who didn't have a plan. Just to be a busker. I didn't want to sign up for normal life. I wanted to do another thing, and then it turned into a real gig. I was really surprised. It's still funny to be getting away with it."
That speaks to Snider's modesty about his singular talent and deep catalog of songs of every emotional stripe. Rolling Stone has called him "America's sharpest musical storyteller" while the New York Times described him as "a wryly quotable phrasemaker and worthy antagonist." Live: Return of the Storyteller – his third live album and nineteenth overall - plays like a masterclass by one man with a guitar and a freewheeling imagination. Threading his husky-voiced phrasing through a likable cosmic cowboy manner, he invites you on a tour of tunes humorous ("Big Finish," and the have-meets- have-not "In Between Jobs"), Proustian ("Play a Train Song," "Too Soon To Tell," and the lump-in-the-throat snapshot of John Prine on "Handsome John") and heart-worn ("Like a Force of Nature," "The Very Last Time," "Roman Candles"). As the fifteen-song set unfolds, you can feel a tangible bond building between Snider and his fans.
But the songs are only half of what makes the connection so compelling.
Acting as palate cleansers and putty, the stories between numbers offer colorful glimpses into Snider's interior life. Whether he's talking about being mistaken for a homeless guy in a nice hotel, searching for a song in the woods while tripping or the poetry of one of his heroes dying on stage, his spoken interludes are delivered with both meandering charm and deadly comic timing.
Snider credits an unlikely source of inspiration for both. "The comedian Richard Lewis is a friend and a mentor, and we talk almost every day," Snider says. "We met about six or seven years ago through a drummer who's a mutual friend, and really hit it off. I feel like since I've known him, my storytelling has evolved. I don't know that I've gotten better, but a lot of the ways I approach my shows is from learning things from Richard. Especially this idea of being able to go on and on without just going on and on. To ramble without getting boring."
Snider is also mindful about not repeating himself when he's returning to a familiar venue, which can add a tightrope quality to his performances. "On this record, when I left Nashville, I didn't know what I was going to say," he admits. "I just knew that it couldn't be the same shit that I've said. I was going to have to have some new stories to tell. That's how it's been for years. Then one night, I'll get up there and open my mouth and something new comes out. And then I'll just keep telling it and refining it. It happens under pressure."
The timing of Live: Return of the Storyteller's release has extra resonance in our post-pandemic era. Snider says, "I'm glad I recorded the tour last year, because that was the sound of the country getting to see live music again. It was unique and it won't happen again. Everyone just hugs at the start of a concert - you can tell that they're glad to see each other, and then they get more excited than they used to be about just being out and seeing music. I'm sure that it will go back to normal, but it hasn't yet."
While the album captures what Snider laughingly calls his "second tour - because I went out on the road in '94 and never went home until the pandemic" - it acts as both a summing up of a thirty-year career and a look ahead.
"I always think that being a recording artist isn't something that I've thrived at," he says. "I have fun with it and try all different kinds of music and try to learn more and more, but the only reason I get to do it is because of the main thing I do - which is travel around by myself and sing and tell stories. That thing works. Since I was twenty, that thing has worked. People come to see me do it and I love to do it."
VENUE PRESALE 7/12/2023 @ 10:00AM PT
PUBLIC ON SALE 7/14/2023 @ 10:00AM PT
--------------------------------
Ticket Price: $45 advanced / $48 day of show / $79 reserved loft seating (available over the phone 858-481-8140 or in person at our box office) (seating chart / virtual venue tour)
Not on the e-mail list for venue presales? Sign up to be a Belly Up VIP and you will never miss a chance to grab tickets before they go on sale to the general public again!
There are no refunds or exchanges on tickets once purchased.
All times and supporting acts are subject to change.