A. Savage (Parquet Courts)
8:30PM
(Doors:

7:30PM

)
$25.00 - $39.00
Ages 21 and Up
This show is at Belly Up
143 S. Cedros Ave, Solana Beach, CA
Genre: alternative
Ticket Price: $10 general admission (limited / will call only) / $22 advanced / $25 day of show / $39 reserved loft seating (available online, over the phone or in person at our box office) (seating chart / virtual venue tour)

*In an attempt to make the shows more accessible to all, Cate Le Bon and Belly Up are subsidizing a limited number of $10 tickets.

Belly Up & Casbah Present
Not on the e-mail list for Venue Presales? Sign Up to be a Belly Up VIP and you will never miss a chance to grab tickets before they go on sale to the general public again!
There are No Refunds or Exchanges on tickets once purchased.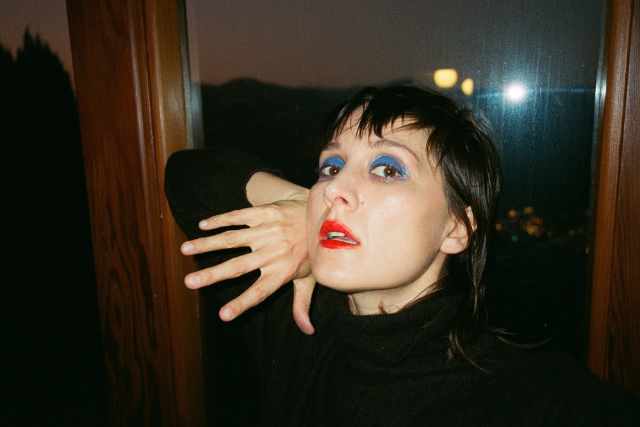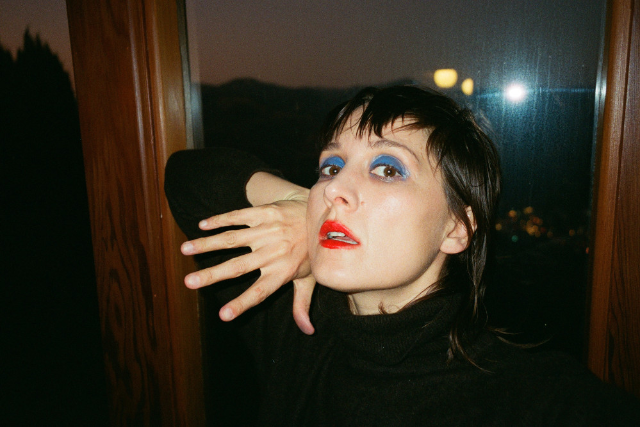 Cate Le Bon
Genre: Folk
Pompeii, Cate Le Bon's sixth full-length studio album and the follow up to 2019's Mercury-nominated Reward, bears a storied title summoning apocalypse, but the metaphor eclipses any "dissection of immediacy," says Le Bon. Not to downplay her nod to disorientation induced by double catastrophe — global pandemic plus climate emergency's colliding eco-traumas resonate all too eerily. "What would be your last gesture?" she asks. But just as Vesuvius remains active, Pompeii reaches past the current crises to tap into what Le Bon calls "an economy of time warp" where life roils, bubbles, wrinkles, melts, hardens, and reconfigures unpredictably, like lava—or sound, rather. Like she says in the opener, "Dirt on the Bed," Sound doesn't go away / In habitual silence / It reinvents the surface / Of everything you touch.

Pompeii is sonically minimal in parts, and its lyrics jog between self-reflection and direct address. Vulnerability, although "obscured," challenges Le Bon's tendencies towards irony. Written primarily on bass and composed entirely alone in an "uninterrupted vacuum," Le Bon plays every instrument (except drums and saxophones) and recorded the album largely by herself with long-term collaborator and co-producer Samur Khouja in Cardiff, Wales. Enforced time and space pushed boundaries, leading to an even more extreme version of Le Bon's studio process – as exits were sealed, she granted herself "permission to annihilate identity." "Assumptions were destroyed, and nothing was rejected" as her punk assessments of existence emerged.

Enter Le Bon's signature aesthetic paradox: songs built for Now miraculously germinate from her interests in antiquity, philosophy, architecture, and divinity's modalities. Unhinged opulence rests in sonic deconstruction that finds coherence in pop structures, and her narrativity favors slippage away from meaning. In "Remembering Me," she sings: In the classical rewrite / I wore the heat like / A hundred birthday cakes / Under one sun. Reconstituted meltdowns, eloquently expressed. This mirrors what she says about the creative process: "as a changeable element, it's sometimes the only point of control… a circuit breaker." She's for sure enlightened, or at least more highly evolved than the rest of us. Hear the last stanza on the album closer, "Wheel": I do not think that you love yourself / I'd take you back to school / And teach you right / How to want a life / But, it takes more time than you'd tender. Reprimanding herself or a loved one, no matter: it's an end note about learning how to love, which takes a lifetime and is more urgent than ever.

To leverage visionary control, Le Bon invented twisted types of discipline into her absurdist decision making. Primary goals in this project were to mimic the "religious" sensibility in one of Tim Presley's paintings, which hung on the studio wall as a meditative image and was reproduced as a portrait of Le Bon for Pompeii's cover. Fist across the heart, stalwart and saintly: how to make "music that sounds like a painting?" Cate asked herself. Enter piles of Pompeii's signature synths made on favourites such as the Yamaha DX7, amongst others; basslines inspired by 1980s Japanese city pop, designed to bring joyfulness and abandonment; vocal arrangements that add memorable depth to the melodic fabric of each song; long-term collaborator Stella Mozgawa's "jazz-thinking" percussion patched in from quarantined Australia; and Khouja's encouraging presence.

The songs of Pompeii feel suspended in time, both of the moment and instant but reactionary and Dada-esque in their insistence to be playful, satirical, and surreal. From the spirited, strutting bass fretwork of "Moderation", to the sax-swagger of "Running Away"; a tale exquisite in nature but ultimately doomed (The fountain that empties the world / Too beautiful to hold), escapism lives as a foil to the outside world. Pompeii's audacious tribute to memory, compassion, and mortal salience is here to stay.

The past few years have seen Le Bon emerge as a much lauded and sought-after collaborator, producing albums for contemporaries such as Deerhunter (Why Hasn't Everything Already Disappeared?), John Grant (Boy From Michigan), and forthcoming albums from both Devendra Banhart and H. Hawkline. She's not so much a gun for hire as a multi-faceted artist and producer who can both steer the ship and tap into a collective mindset; in 2019, she joined John Cale for a three-night live stretch in Paris, and 2021 will see a bass appearance on the track "If I Don't Hear from You Tonight" from Courtney Barnett's Things Take Time, Take Time. As Bradford Cox aptly notes about Le Bon, "there are artists who look inwards or outwards, and then there are the very rare ones who transcend either location."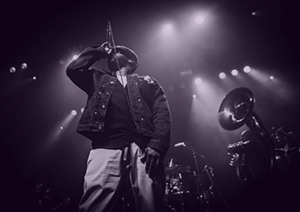 A. Savage (Parquet Courts)
Genre: Other
A. Savage is best known as the frontman for Parquet Court, a duty split with fellow Texan Austin Brown, and their last record, Human Performance , delved into the emotional wreckage of a broken heart, to critical acclaim. But with Thawing Dawn, his first solo album which will be released on Dull Tools, it's clear that Savage has matured. The songs on Thawing Dawn form a guided tour through the romantic environs of A. Savage's mirrored mind. While some were written recently, other tunes were penned over the past decade. For one reason or another, these compositions didn't land with any of Savage's other groups, and instead are presented now as a distinct collection. Reflecting back, Savage says, "Once I realized I had a small body of work that didn't fit anywhere else, I started to examine the commonalities: What's the common denominator of all this and how I can expand on it?"

These ten songs were recorded between December 2016 and June 2017 by a cast of friends in Jarvis Taveniere's Thump Studios in Brooklyn. Members of Woods, Ultimate Painting, PC Worship, EZTV, and Psychic TV all lend their talents. Savage's voice, once shouted into mosh pits, now glides confidently above its backing band. While assembling the record, he fell in love. Now, for the first time, we hear songs about being on the inside of love. Rather than lamenting the end of a relationship, we hear a voice trying, in the moment, to make sense of love's mysteries. "Part of this maturity," he says, "is reflecting on something when it's happening, not just when it's gone."

Throughout, A. Savage delivers one-off lines of razor-sharp observation that will stick in your brain, only to surface when you're least prepared to handle their insights. When you put your copy of Thawing Dawn on your turntable and drop the needle, you'll learn what A. Savage has to say about romance in our modern world.
Genre: alternative
Ticket Price: $10 general admission (limited / will call only) / $22 advanced / $25 day of show / $39 reserved loft seating (available online, over the phone or in person at our box office) (seating chart / virtual venue tour)

*In an attempt to make the shows more accessible to all, Cate Le Bon and Belly Up are subsidizing a limited number of $10 tickets.

Belly Up & Casbah Present
Not on the e-mail list for Venue Presales? Sign Up to be a Belly Up VIP and you will never miss a chance to grab tickets before they go on sale to the general public again!
There are No Refunds or Exchanges on tickets once purchased.